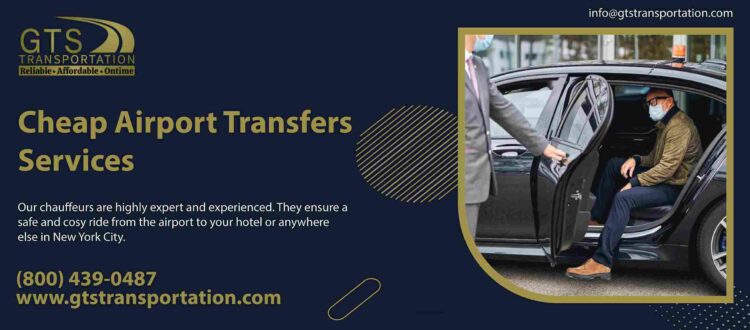 How Chauffeur Services Are Transforming The Airport Transportation Experience? Cheap Airport Transfers Service:
Chauffeur services are revolutionizing airport transportation by offering reliable and cheap airport transfers service. Gone are the days of worrying about expensive taxis or unreliable public transport. We know how crucial stress-free travel is. That's why we've tailored our services to offer a cost-effective solution without compromising quality. Additionally, with our low-cost airport transfer service, you can travel comfortably and stress-free, knowing that you are in the hands of professional chauffeurs. Punctuality is our top priority, so you can count on us to arrive on time and get you to your destination.
Our chauffeurs are highly expert and experienced. They ensure a safe and cozy ride from the airport to your hotel or anywhere else in New York City. We have a diverse fleet of vehicles, including sedans, SUVs, and vans, to meet your travel needs. Despite affordable prices, we maintain the quality of our services. Furthermore, our vehicles are well-maintained, clean, and equipped with modern amenities to make your journey more enjoyable.
We understand the value of transparency, and our cheap airport transfers service has a transparent and open pricing structure. There are no hidden costs or surprises: you pay for what you see. By providing affordable yet reliable and cheap airport transfers, service GTS Transportation is changing the airport transportation experience. Moreover, it ensures you can travel comfortably and affordably without worrying.
Extensive Coverage And Prompt Service Throughout New York City-Airport Taxi Service In New York: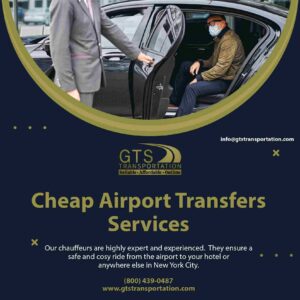 Our New York airport taxi service offers extensive coverage and speedy service across the city, allowing you to reach your destination cosy and efficiently. We understand New York is a busy metropolis with many airports, including JFK, LaGuardia, and Newark Liberty. Additionally, that's why our taxi services cover all major airports, ensuring a hassle-free transfer once you step off the plane.
Whether arriving or departing, our professional chauffeurs will happily help you with your luggage and easily navigate the busy airport terminals. Moreover, our reach extends beyond airports so that you can access our reliable taxi service anywhere in New York City. It doesn't matter where you are, whether it's Manhattan, Brooklyn, Queens, or any other borough, we've got you covered.

Our dedicated chauffeurs are familiar with the city's complex road network and know the best p to ensure you reach your destination quickly. Moreover, we understand how valuable time is, especially when catching a flight or attending an important meeting. For this reason, we place a high value on punctuality and strive to provide a speedy service that fits your schedule. With our airport taxi service in New York, you can ensure that your transportation needs in busy New York City meet efficiently and reliably.
So, who would like to miss out on such benefits? Book us now
For more information contact us via email or call us, you can also check our reviews on Google Maps, if you have any doubts.
FREQUENTLY ASKED QUESTIONS:
Q: Are airport transfers available 24 hours?
A: Our airport taxi service, including public holidays, is available 24 hours a day. We understand that flights can arrive or depart anytime, so we're here to meet your transportation needs.
Q: Do you offer a hobnob service at the airport?
A: Definitely! Our skilled chauffeurs will meet you at the agreed meeting point in the airport terminal, holding a sign with your name. They will help you with your luggage and ensure a smooth transition to the vehicle.
Q: Are your prices fixed or vary by distance or time?
A: Our prices are transparent and fixed. We offer competitive prices on our airport taxi services, and you see the price you pay. There are no hidden costs or extras.