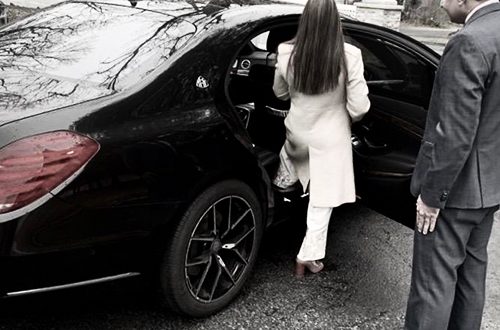 Cheap & Best Service Reasonable on Prices
Each trip with GTS Transportation means getting the same professional transportation service. New York customers select us for our commitment to providing the best service and reasonable prices.
We offer additional travel benefits upon customers' request, based on your personal needs, including VIP airport services. Qualified drivers must go through a strong regional and national background and be trained to provide our safe, personal travel standards. 
Also, we know that your plans and your reputation are in our hands. That's why each GTS Transportation driver is trained to follow the rule to remove any possible delays in your system and instead make sure you arrive early. 
Our online transportation booking system is ideal for all travel planners and regular business travelers looking for a system to track all travel and expense. So, we know what you will pay before booking with all-inclusive prices. Therefore, there are no hidden fees and no surprises. Get a quick and comprehensive estimate from us.
Meet all your needs regarding transportation
GTS Transportation prides itself on working for luxy ride services. Also, we provide selected drivers, personal drivers, assisted transportation, airport transportation, and maintenance of a few service vehicles. We specialize in providing fast-moving transportation solutions for businesses, community programs, and families. 
We use the best tracking system that allows you to track your shuttle status and get real-time updates. Whether you need a service to take you home or block our shuttle to get to the airport, this makes your experience enjoyable. 
Go anywhere in NYC with us!
We provide solutions for any transportation needs in Huntington New York, Huntington station New York, Lloyd, Syosset New York, Center port New York, green lawn New York, East north port New York & Commack New York. 
Our team meets and ensures you have a safe journey wherever you go. GTS Transportation will book your transfer and re-confirm your departure 24 hours before your arrival.
Also, we will confirm all bookings two hours before shipment, upon delivery, upon arrival, pick up, and finally, upon departure—no need to look for a ride to your destination. 
Our company is verified. Therefore, we are assuring you of safe and secure transportation. Ask our agents about our traveling program, we do work, and you enjoy traveling.
Available 24/7
GTS Transportation experts work 24 hours a day in the office to provide a better service. Also, our dispatchers are in the office 24 hours a day, working with timely car drivers. The details are clean every night, providing clean cars at all times.
Contact us or visit today! We will provide the best luxy limo services at reasonable prices.