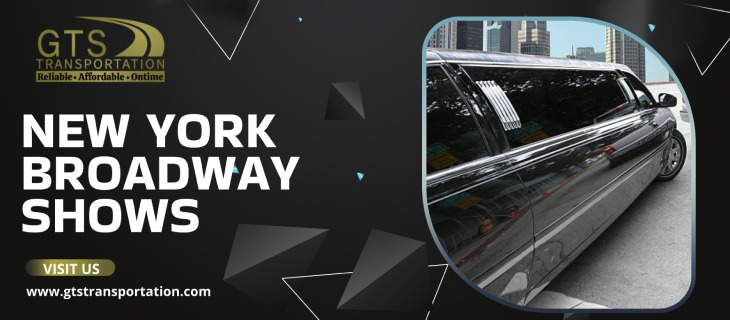 The 31 Best Broadway Shows In January 2023 In New York
Looking for a limousine for broadway productions in New York? Hire us for Broadway Shows limousine in New York, USA. 📞 (800) 439-0487
For your special night out, enjoy comfortable, luxurious, the 31 Best Broadway Shows in January 2023 in New York limo transportation. Finding an available parking spot at the event and navigating traffic can be a nuisance. Whether you want to see the newest Broadway show. Consider booking a limousine from GTS Transportation for your upcoming The 31 Best Broadway Shows in January 2023 in New York event to eliminate all the pre-and post- Broadway Shows tension.
One Of New York's Most Varied Fleets Of Premium Limos And Limousine Coach Party Buses For Broadway Shows
In addition to having among the most varied fleets of limos and party buses in New York. We take pride in employing some of the greatest chauffeurs in the business. With the help of a Broadway Shows limousine, you can take in your favorite show without worrying about being the designated driver for the evening if you and your friends decide to have a few drinks. We can comfortably fit up to a large number of people on our enormous, fully functional party bus, allowing you to start your celebration early and carry on your thrilling night at the main event. You'll undoubtedly get the VIP treatment unique to this situation as the limousine approaches the entrance.
Providing Best Broadway Shows In January In New York For Years
If you need to know what to expect at the show, our amiable and courteous chauffeurs will walk you through the specifics of the event. Since they have years of experience offering Broadway shows in January 2023 limo service in New York. Any top Broadway productions in New York, such as Hamilton, Chicago, Wicked, Harry Potter, and the Cursed Child, are worth seeing. View all Broadway productions in New York City, attend a Broadway performance tonight, or reserve seats for upcoming musicals and plays. 
What If You Choose To Leave The Broadway Shows Early?
One benefit of having your limousine for Broadway shows in January is that you can decide when to leave the shows. Suppose the Broadway productions concluded while the night was still young. Chauffeurs may drive you to the trendiest locations in and around New York City. Or you can decide to party all evening long while cruising the streets. Different service providers go above and beyond to accommodate your needs. In addition to providing transportation to and from your destinations, they help you with special requests like dinner reservations and other arrangements. So you don't have to deal with the inconvenience.
Most Reliable & Responsible New York Limousine With Luxury Services
Are you looking chauffeur for the 31 Best Broadway Shows in January 2023 in New York? Then GTS transportation is the best preference to enjoy the show. You can travel like a VIP, party like a celebrity, and arrive home safe with our trustworthy NYC chauffeur. Give us a call today and let us know:
Who do you want to see?

Which venue you're going to
And we'll take care of the rest. We can always serve as your chauffeur for your New York Broadway Shows.
So, Book us now and enjoy your ride in 2023.
Check our reviews on Google or contact us via email or call.