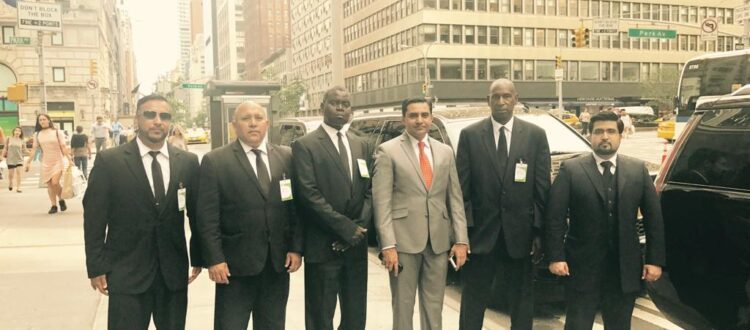 Chauffeured Services On Best Discounted Rates 2022
If you are in New York City and looking for the best-chauffeured services with discounted rates, you are in the right place. GTS Transportation offers the best services with discounted rates to all regular customers. All our rates are affordable, and no hidden charges. Additional cost if you extend your traveling plan. You will be satisfied and also proud of yourself when you move with our professional's Chauffeurs. Our drivers are experts in customer service, traffic patterns, self-driving, and safety. 
We assist our customers in getting in and out of their cars and carry customers' luggage when needed. In this way, we ensure that your journey from the airport is easier and stress-free, giving you more time and space to plan your business. So, cheap airport transfers service not just offers discounted prices but also provides customer satisfaction. We check our luxury vehicles before and after every move. In this way, all our vehicles are clean and well-equipped. 
What Are our Chauffeured Service Hours?
Our flexible working hours include weekends, early morning, late nights, and extended working hours. So, it means you can book any time and any day according to your needs. We ensure that our chauffeurs will arrive 15 minutes before the given time, and its means there is a rare chance to miss your flight or be late for your meeting.
GTS Transportation tailors its chauffeured services according to the needs of its customers. We do more and more to ensure that your knowledge is updated. 
Qualified driver service providers do their best to provide the best drivers in the industry. We also train all the drivers to respect customer privacy and timing. Therefore, the most desirable qualities are wisdom, punctuality, and honesty.
No Longer Need To Wait For The Taxi In The Area
If the public transport information centerline is too long as you are tired and want to relax. So, tell our driver where to go, and begins a permanent discussion on the price. After the trip, you find that the price you invest your money in the right place. It is a great start to your holidays. 
How Long Should I Book In Advance?
There is no fixed time, but you should book early to secure your booking. Services range from confidential travel and airport transfers to hiring GTS Transportation's best-chauffeured service providers. Therefore, while there are usually plenty of drivers available, booking in advance will save your time. We serve our chauffeured services to different areas of NYC like Huntington New York, Huntington station New York, Lloyd Harbor New York, Cold spring harbor New York, Syosset New York, Center port New York, green lawn New York, East north port New York & Commack New York.
As you can see, the chauffeured service with discounted prices is not just for celebrities. So, it is for anyone who wants to travel with style by a safe, friendly, and professional driver in a luxury vehicle.