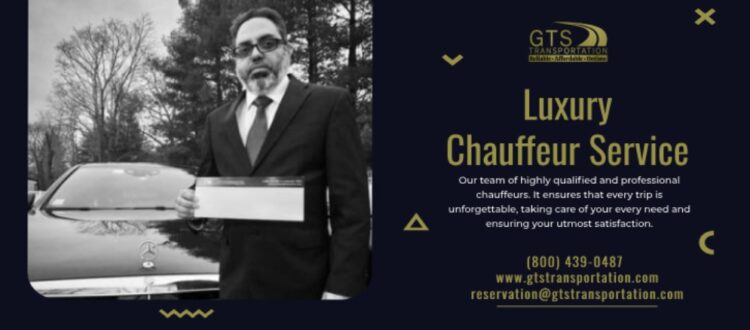 Luxury On Go │Explore The City In Style With Our Exquisite Chauffeur Service:
We pride ourselves on offering our guests an unrivaled sightseeing tour experience in absolute style. With our excellence in chauffeur services, we strive to redefine luxury transportation by offering a perfect blend of comfort, elegance, and impeccable service. Our team of highly qualified and professional chauffeurs. It ensures that every trip is unforgettable, taking care of your every need and ensuring your utmost satisfaction. Whether you want to attend a special event, explore tourist attractions, or enjoy a leisurely city tour. Our fleet of luxury vehicles has you covered. Furthermore, choose Luxury On Go GTS transportation and experience an extraordinary journey with elegance and luxury.
Indulge in a Stylish City│Exploration with Our Chauffeur: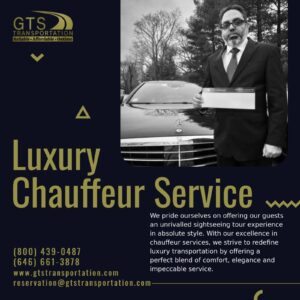 Enjoy luxury and explore the city in style with our exclusive chauffeur service. We delight ourselves in turning in particular reports that exude luxury and sophistication. Our dedicated team of professional chauffeurs ensures every moment of your journey is filled with comfort, elegance, and impeccable service. As you step inside one of our meticulously maintained vehicles, you'll be greeted by the's perfect blend of spacious interiors and state-of-the-art amenities. Whether visiting famous attractions or experiencing a vibrant nightlife.
Attending high-profile events, our chauffeurs navigate the city with precision and grace, ensuring a memorable and indulgent experience. Moreover, trust our expertise as we take you on a journey of unparalleled style, class, and luxury.
Discover the City's Secrets │ Premier Chauffeur Service
Unleash the mysterious charm of the city and embark on a journey of discovery with our best chauffeur service. At GTS Transportation, we pride ourselves on being your trusted guide, revealing the hidden gems and secrets that make each city unique. Also, our experienced drivers know the city's nooks and crannies inside out, so you can get off the beaten path and discover its well-kept treasures, whether a hidden restaurant, a scenic spot, or a local culinary gem.
The Art Of Sophisticated Urban Exploration│ Immerse Yourself in Style │ Exquisite Chauffeur-led City Adventure:

We have mastered the art of challenging city exploration. Dive in style and embark on a one-of-a-kind chauffeured urban adventure. Our commitment to providing a refined experience sets us apart. Please feel free to contact us via email or call us for any inquiries or check out our reviews on Google Maps to learn more about our services.
So, who would like to miss out on such benefits? Book us now
FAQS!
Q: How does GTS Transportation bring elegance and sophistication to travel?
A: We pay great attention to detail, from our fleet of immaculately maintained vehicles to the professionalism and knowledge of our drivers. Furthermore, every aspect of your city exploration is carefully designed to reflect the utmost sophistication and elegance.
Q: What can I expect from a GTS Transportation chauffeur-driven urban adventure?
A: A chauffeur-driven urban adventure awaits with GTS Transportation that lets you dive in in style. Our experienced drivers know the city very well. Furthermore, you can relax and enjoy the experience as they show you colorful tapestries.