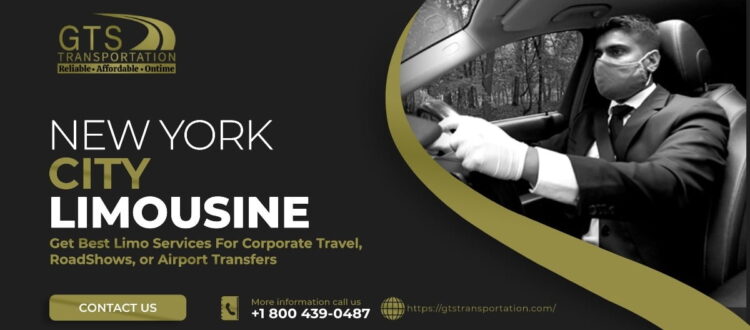 How To Avoid Limousine Service Scams In 2023?
Top questions to ask before you hire a limo company in NYC, USA. Learn what the most common scams are and how to avoid them. 📞 (800) 439-0487
Limousine services have long been a favourite way to travel in style, comfort and luxury, but there are some things to be aware of when looking for limo companies in 2023. GTS is the most reliable limo company and provides New York City limousine. We have been around for years and have excellent customer reviews. You must find a reputable company to ensure someone else is trying to scam you out of your hard-earned money.
Most Common Limo Scams In 2023
Here are some common limo scams in 2023:
Vehicles advertised by companies aren't owned by them
Limo companies often advertise their services as an exclusive, high-end experience. In reality, they contract out to other companies and use a variety of vehicles, or they want to show that they are a bigger limo company.
There is no training or professionalism among chauffeurs
Many limo Chauffeurs need to be more trained and professional, which can lead to an unsafe and unsatisfactory experience. The driver may need to learn how to operate the vehicle safely or get from point A to point B. Some Chauffeurs have been known for getting lost on their way, causing a delay on your outing, resulting in you needing more time for the event you were planning on attending. GTS has trained and professional chauffeurs who know how to drive and give you a safe and comfortable ride.
Avoid Different Limo Scams
Here are some tips to avoid these Limo scams:
Ask for the vehicle year and model
To avoid any potential limousine scam, you should have a clear understanding of what vehicle year and model they are going to be providing. For example, if they say their limo is from 2020 but provide a 2019 vehicle type with the same nameplate as the 2020 model, this could be an attempt to deceive their customers.
Ask for the final price, inclusive of taxes 
Some companies might say they don't include taxes or other fees, but this is not true. Inquire if the company has a cancellation policy and what it is. You want to know if you can cancel without any charges or penalties. Furthermore, GTS offers the best limo service at affordable prices with no hidden charges.
How to Avoid Limo Scams?
You can identify a scam in many ways, but the easiest way is to look closely at the price. A legitimate company will charge a certain percentage above their base rate for any given trip, so if the price is much higher, it's probably not worth your money. Another thing you should look for is whether or not the company you're considering hiring has a formal agreement with another business. It's one thing for a company to say they have an exclusive contract with another company when they don't, but it's quite another when they use this as an excuse for charging outlandish rates.
So, who would like to miss out on such benefits? Book us now
Check our reviews on Google or contact us via email or call.