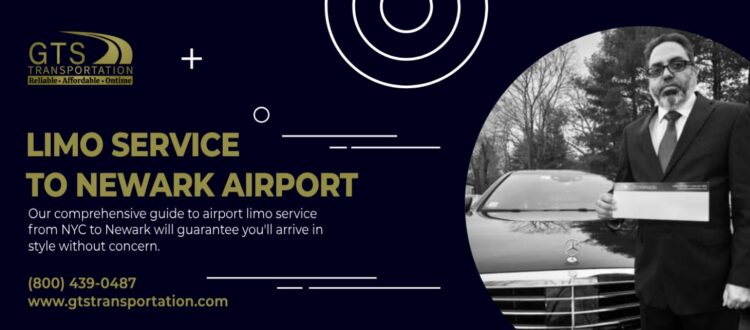 The Ultimate Guide To Limousine Transfers From NYC To Newark Airport:
Our comprehensive guide to airport limo service from NYC to Newark will guarantee you'll arrive in style without concern. With our experienced chauffeurs and immaculate fleet, you can expect comfort, punctuality, and class. At GTS Transportation Car Service, we make the switch from the heart of NYC to your terminal at LGA Airport a stress-free process. Furthermore, we are still determining why we stand out among limo services in NYC!
Airport Comfort With Limousine Transfers: NYC To Newark
Our 1st & only thing: Airport Luxury Limos from NYC to Newark! We know going to the airport can sometimes be frustrating, hence one of these services. We make your journey as simple as possible for you to relax. Additionally, we have professional chauffeurs guaranteeing we are on time and ensure you get to Newark Airport with ample time before your scheduled flight.
Traveling with us, you'll be in our luxurious, comfortable, clean vehicles, which contain ample space and provisions to make your ride worthwhile. We provide committed support in helping you traverse from the heart of NYC to the Newark Airport terminal for hassle-free travel.
New York City To Newark Airport Limo — The Best Ever!
Ride stylishly on your journey from NYC to Newark Airport with us. That is why we are proud to provide you with an experience of luxury with convenience and dependability. Our highly reliable professional drivers guarantee that the travel from NYC to Newark Airport is always on time. Hence making your journey stress-free.
Leave with our well-maintained fleet as you'll travel in class and comfort —spacious rooms and service fitted to your preference. Whether you're going on vacation or have an important meeting, our limo ride adds convenience and style to your trip from the hustle and bustle of the city to the airport terminal gates. We provide the best stage of airport transportation in the industry.
From The City To The Terminal: How To Hack Your Ride Between NYC And Newark Airport Limousine.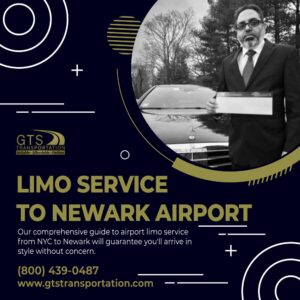 We offer an exhaustive NYC to Newark Airport Limousine Guide to make navigating to the busy city and the terminal of the airport hassle-free. That's why we boast about being the best travel company there is. Providing easy passage to our customers and ensuring their journey is comfortable and hassle-free.
To ensure you arrive at Newark Airport well before time for your flight. Our fully trained drivers take punctuality seriously! We pride ourselves in offering the best quality limos to hire for all events with impeccable service. You will go right when you book our cars to go out this evening.
Our fully maintained limos provide ample space inside and With door-to-door private transfers from the city center into the airport terminal and meet and greet service at arrivals. Our chauffeur has you covered as an ideal escort for a seamless and elegant ride.
NYC To Newark Airport: Limousine Guide For Effortless Travel
This guide will be your best NYC to Newark Airport Limo reference. We acknowledge how challenging it is to transition from the lively urban city to your international terminal. But we have you covered to ensure the process is as smooth as possible. It's all about keeping you comfortable and making things easy in every process stage.
Our professional chauffeurs ensure your flight is never missed and that you arrive at the Newark International Airport in advance. Our beautifully maintained limos provide you with the ultimate comfort and classy lifestyle with our roomy insides and features custom-designed for your liking. To or from New York City's heart into the terminal, our chauffeur for Limousine transports you securely, comfortably, and delightfully.
Your Gateway To Newark Airport: Limousine Transfers From NYC
Our limo service from NYC to Newark Airport is the way to go if you want the ultimate luxury transportation to your gateway to Newark Airport. We do everything possible to ensure our passengers' travel is smooth and worry-free. With a team of professional chauffeurs, we deliver punctual services and get you to the Newark airport in plenty of time before your flight.
We have maintained our luxurious limos for you, which offer a comfortable interior and amenities according to your expectations. With our services, we do more than just provide transport. We take you on an intelligent and extraordinary ride from Midtown Manhattan on your way to the airplane. Leave all your anxieties with us, and let us be the port of call for the best airport transportation.
Timely And Stylish: From NYC To Newark Limo Service.
Our limo transfer is your best bet for getting from NYC to Newark in style and time! Every part of the ride, from start to end. We value being on time to get to Newark airport with a calm mind in your scheduled time. We provide skilled and educated chauffeurs who focus on making your travel a unique and premium experience.
Our limo fleets have spacious interiors with amenities designed for you. Therefore ensuring a smooth luxury journey. With us on your side, you'll have a hassle and glamour-free switch between bustling urban life and the inside of the terminal once you are inside our vehicle. You are guaranteeing your travel a category above.
New York City (NYC) To-And-From-Newark Airport Limos — Right At Your Doorstep.
Here are our NYC to Newark Airport limo transfers to provide ultimate comfort and luxury on your trip. We ensure everything about your transfer is carefully planned and carried through. With our professional chauffeurs who know the routes and make sure you get on time to Newark Airport.
We take pride in our clean, serviced fleet of Limos, which offer spacious and comfortable seats equipped with facilities customized for you. With us, your choice is transport and an experience at the travel level between Central Park and the airline terminals! Let us make sure your travel is comfy as well as chic!
Going From NYC To Newark Airport With Limousine Transfers
With us for your Limos From NY to Newark Airport, you don't have to worry about any of this because our chauffeur-driven limos make every effort to ensure a hassle-free transfer without stressing out over navigation in traffic. We appreciate the time, and our expert drivers strive to help you reach the airport within time for your flight.

We offer our clients a luxurious fleet of limousines with roomy interiors and equipped with a host of customizable amenities according to their tastes. With us, when you're going away from home. What you're doing is you're going into something of sophistication with elegance. Whether from a lively city to a departure at the airport terminals. Our limo transfers will assure you of a soft and delightful journey. For further information, contact us via email or call or check our reviews on Google Maps.
So, who would like to miss out on such benefits? Book us now