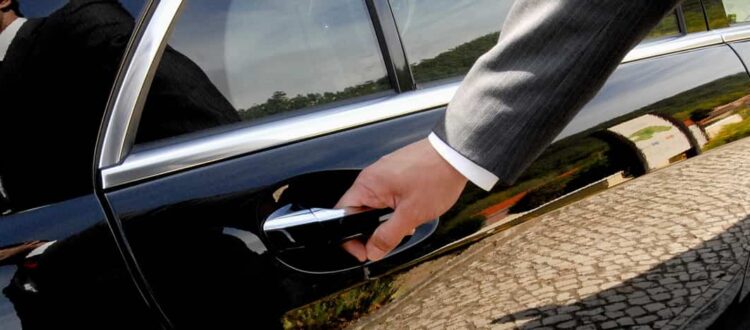 An International & Nationwide Chauffeur Service For Corporate Sector
Searching for nationwide chauffeur service in NY, USA? Get the best International & Nationwide corporate transportation service. 📞 (800) 439-0487
The corporate transportation industry can be challenging to navigate. Especially if you're looking to use the services of a company with enough experience to take care of your business needs. However, with GTS Corporate Transportation Service, you don't have to worry about this anymore. Our fleet of vehicles, including executive sedans and SUVs, is maintained regularly by our expert mechanics. Also, we utilize only the most skilled drivers to get you where you need to go in comfort and style at an affordable price.  
What Are Some Benefits Of A Nationwide Chauffeur Service?
A nationwide chauffeur service has a few critical benefits for corporate transportation service. First, there's brand recognition. Suppose a business person is attending an event or meeting in another part of the country or outside the country and needs a chauffeured ride. Also, they will likely immediately associate you with quality and professionalism if you're associated with one of these services. Furthermore, this can be incredibly helpful if they don't know where to start when looking for transportation arrangements in new places.  
Second, there's convenience. You won't have to worry about arranging rides or dealing with traffic delays. And, your driver will take care of everything from beginning to end. And third, there are cost savings. Not only do you save money on gas. But you also avoid all of those expensive airport parking fees. Also, these are just some of the many reasons why having an excellent reputation as a company. Offering International & Nationwide chauffeur service can benefit your business.
Why Choose The Corporate Transportation Service?
If you're wondering how to choose a chauffeur service or limousine company. Think about how you want your customers to see your business. Also, if you're going to present a professional image while transporting clients and colleagues. Opt for a national transportation service with high-end sedans, such as GTS. Our limo fleet consists of vehicles that seat anywhere from four to nine passengers. Our corporate chauffeurs are highly trained and treat each client like royalty. So, whether you need airport transfers or ground transportation at conventions and trade shows.
Moreover, we can help make your time on the road smooth and stress-free. Because we have our services in Huntington New York, Huntington station New York, Lloyd Harbor New York, Cold spring harbor New York, Syosset New York, Center port New York, green lawn New York, East north port New York & Commack New York.
How Can You Save Time And Money With GTS Transportation International & Nationwide Chauffeur Service?
You don't have to drive to your next business meeting or event. GTS gives you a full range of services, from sedans and SUVs to limousines and buses, and helpful in-person guidance from our friendly staff. Also, you get mileage reimbursement from us when using our vehicles. Our cars are always clean and safe, with high-end safety features including airbags, anti-lock brakes, and child locks. Furthermore, our chauffeurs always arrive on time and at no extra cost. We can even handle any last-minute changes to your route or itinerary.
Who Uses Our International & Nationwide Chauffeur Service?
Large corporations and small businesses across all industries hire GTS to provide their ground transportation needs. Moreover, our

clients include fast-growing tech companies, financial firms, energy conglomerates, manufacturing enterprises, healthcare providers, and hotels. No company is too big or too small for us. Also, if you're looking for an on-demand corporate transportation service that gives you peace of mind at a competitive price point, look no further than GTS Transportation Group's network of chauffeurs.
Contact the Best International & Nationwide Chauffeur Service NYC
Meanwhile, the top International & Nationwide Chauffeur Service NYC is GTS Transportation. Above all their services costs Limousines, SUVs, and Sedans are really affordable and their limousine, SUVs, and Sedans are just luxurious and classy.
Check our reviews on Google or contact us via email or call.