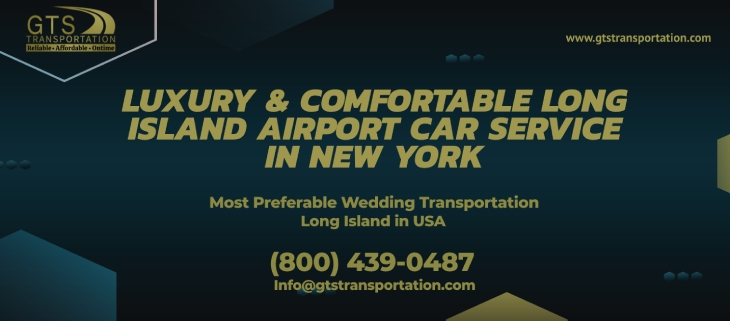 Luxury & Comfortable Long Island Airport Car Service in New York – Most Preferable Wedding Transportation Long Island in USA
Looking for a luxury long island airport car service? Hire NYC car services for wedding transportation long island in New York, USA. 📞 (800) 439-0487
GTS Transportation is available if you're looking for a trustworthy, cozy, and opulent all Long Island car service in New York. We've made a name for ourselves as one of the area's top suppliers of chauffeured luxury cars through years of experience. Our Long Island airport car service is made to accommodate the requirements of business travelers, vacationers, and anybody else who wants a convenient way to get to and from the airport.
Most Reliable Transportations Services In The USA – NYC Car Services That Meet Your Demands – Top Chauffeured Luxury Cars
New York City is one of the busiest and most energetic cities in the world. It serves as a center for commerce, entertainment, and tourism. If you're visiting New York, you'll need a dependable transportation service to get through the city's hectic streets. We provide various NYC car services to meet your demands with a premium sedan, an SUV, or a van. Our knowledgeable chauffeurs will ensure you arrive in comfort and luxury at your location.
Professional Long Island Airport Car Service – Top Transportation Services For JFK, LaGuardia, And Newark Airports
Long Island is a well-liked destination for vacationers, business people, and people who live in the New York metropolitan area. Long Island is a land of sun, sand, and surf, where vacationers flock to soak up the coastal charm. In contrast, business people hustle and bustle to get to their meetings. If you are flying into Long Island, you will need the best NYC car services to travel to your hotel or other location. At GTS Transportation, we provide Long Island airport car service to all significant airports in the area, including JFK, LaGuardia, and Newark.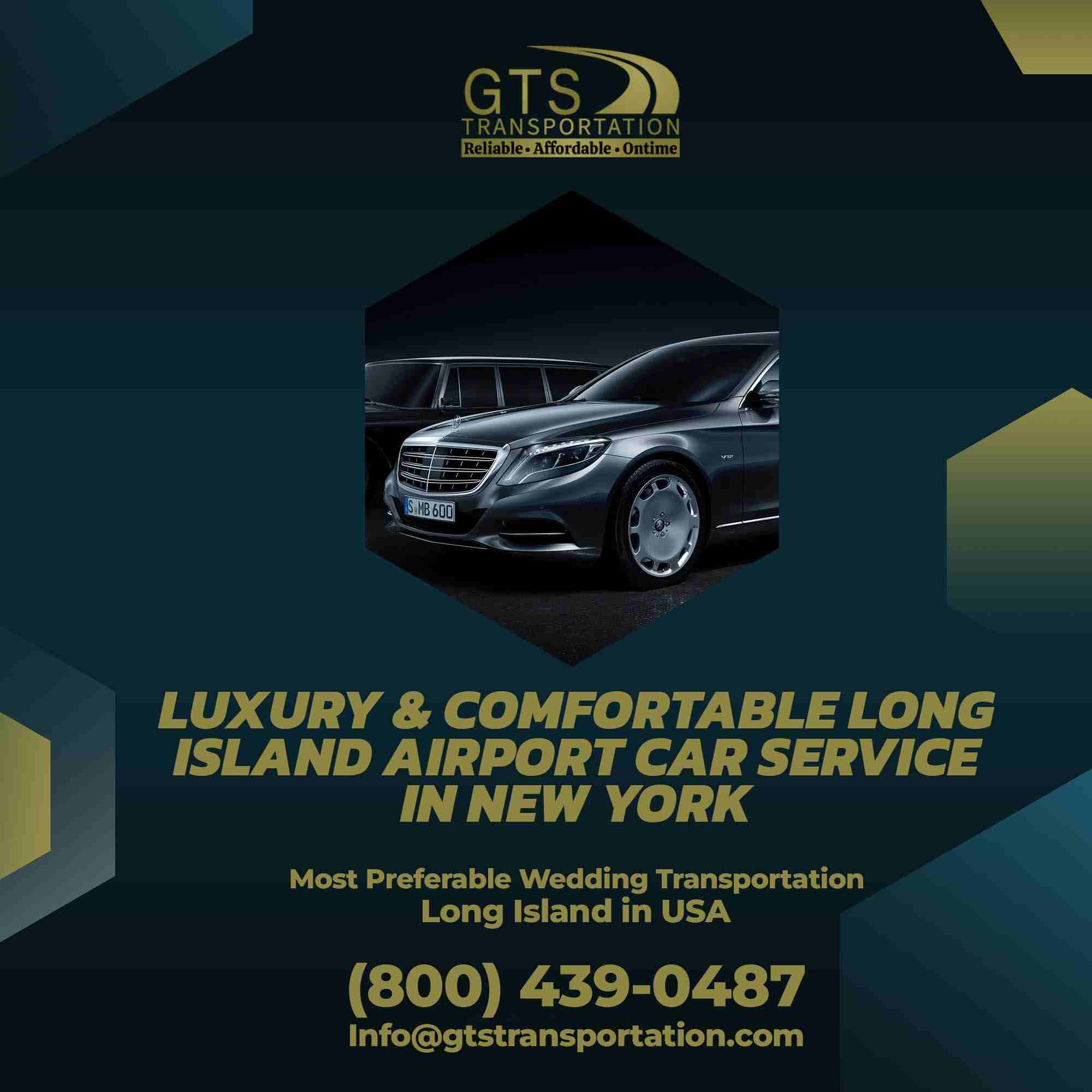 Take Advantages Of Everything With All Long Island Car Service in NYC
GTS Transportation can help, whether you're a Long Island resident keen to see your backyard or a guest wanting to take advantage of everything the area offers. You can unwind, enjoy the journey, and let all the things on our chauffeurs when you use our all Long Island car service. Our transportation service will get you where you need to go such as:
Frantic business meetings
Romantic meals
Fascinating tourist destinations
Whether you're a frequent traveler to Long Island or a first-time visitor. So, let us take the worry out of getting around and make your trip special.
Make Your Wedding Event Precious With Wedding Transportation Long Island
The wedding day is among the most significant occasions in your life. We know you want everything, including your transportation, to be ideal. Because of this, we provide with the best wedding transportation Long Island available nationwide. Our chauffeurs have previously provided wedding transportation, and our luxury automobile fleet is excellent for such events. We'll make sure you have a relaxing and delightful ride, and we'll make sure you arrive at your wedding site promptly and in elegance.
Conclusion

GTS Transportation is the most reputable and opulent transportation service company in the greater New York City region. Whether you require long island airport car service, all of Long Island transportation, or wedding transportation Long Island, we can help. Moreover, our chauffeurs are knowledgeable and skilled, and our pampered luxury cars are kept in excellent condition. However, to reserve your transportation service, contact us right away.
Check our reviews on Google Maps or contact us via email or call.