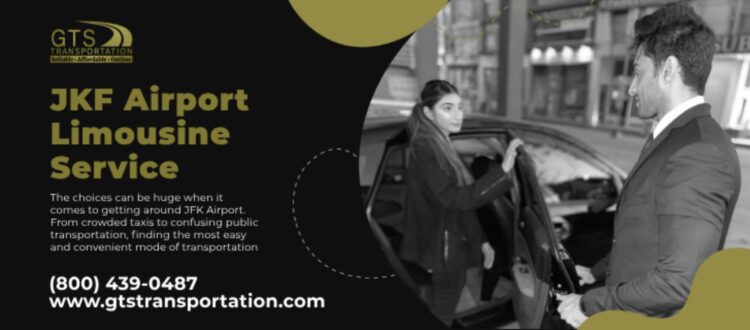 Effortless Travel: Why A Limousine Is The Best Way To Navigate JFK Airport
The choices can be huge when it comes to getting around JFK Airport. From crowded taxis to confusing public transportation, finding the most easy and convenient mode of transportation can take time and effort. This is where our limousine service comes into play to offer you the best solution.
GTS Transportation believes that traveling should be a stress-unfastened and snug adventure from beginning to finish. That's why choosing our limousine service is the best decision you can make:
Your Comfort And Convenience Are Our Priority:
With our limousine service, your comfort comes first. When you arrive at JFK Airport, the last thing you want is to squeeze into a crowded bus or taxi. With our limousine service, you have a spacious and luxurious vehicle, ensuring a comfortable and relaxed journey to your destination.
We Offer A Hassle-free Airport Transfer Service:
We understand that arriving at a busy airport like JFK can be overwhelming. That's why we offer a hassle-free airport transfer service. Our expert chauffeur will await you at the agreed meeting point, be happy to help you with your luggage and accompany you to the limousine. Say goodbye to the hassle of searching for transportation.
We Adapt To Your Schedule:
In contrast to public transport, which runs according to fixed timetables, our limousine service adapts to your schedule. We are here to meet your needs whether you arrive late at night or during rush hour. Therefore, the next available bus or train is now gone!
We Guarantee Confidentiality And Security:
Your safety and privacy are very important to us. Our experienced drivers are well-trained and have extensive knowledge of the JFK area to ensure a smooth and safe ride. Our vehicles have unique safety features and are maintained to the highest standards.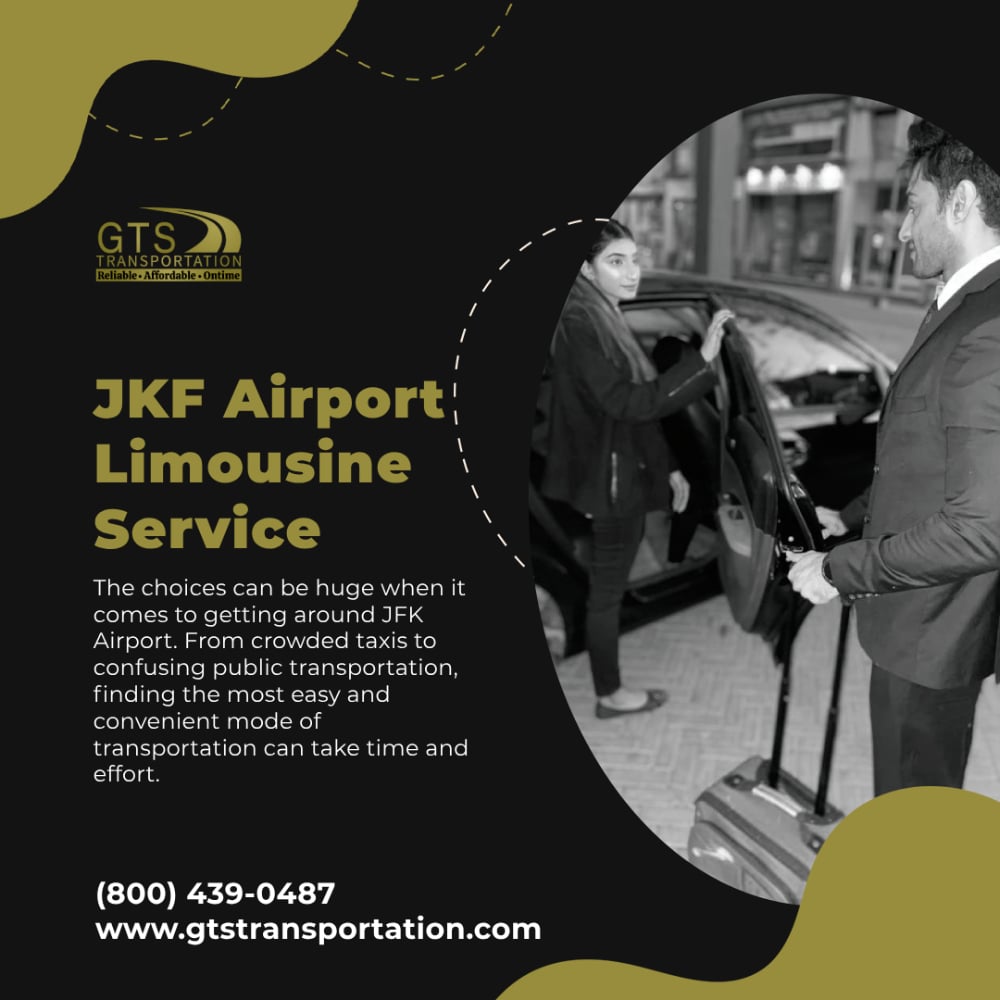 We Offer Unforgettable Travel Experiences:
Travel should be an unforgettable experience, and our limousine service aims to achieve that. Whether for business or pleasure, traveling in a luxury limousine will add a touch of elegance to your journey. Furthermore, sit back, relax, and enjoy the ride; we'll take care of the rest.
We Offer Competitive Prices:
Contrary to the common misconception that limousine rentals are prohibitively expensive, we offer competitive and transparent pricing. When you consider the convenience, comfort, and time savings of choosing our service, you will find that it is a cost-effective solution that will improve your overall travel experience.
Relax, Ride, And Revel: The Allure Of Limousine Travel At JFK Airport
At Our Limousine Service, we understand that traveling can be a hectic experience, especially at a busy airport like JFK. That's why we offer a unique combination of comfort and convenience that sets us apart. If you choose our service, you can relax in the luxurious interiors of our limousines and leave the stress of driving to the airport behind you.
Moreover, our professional chauffeurs are at your disposal to ensure a smooth and pleasant journey to your destination. With our limousine service, your trip becomes an opportunity to treat yourself to luxury and make your stay at JFK Airport truly unforgettable.
Arrive In Style: The Pinnacle Of Comfort And Convenience At JFK Airport
You will arrive at JFK Airport in style when you choose our limousine service. Additionally, we take pride in providing our valued customers with the utmost comfort and convenience. Our fleet of luxury sedans is designed to provide you with the highest quality travel experience from the moment you arrive.
We do our utmost to make your trip not only comfortable but also comfortable, and our professional drivers are there to help you every step of the way. Our limousine service redefines airport transportation and makes your arrival at JFK elegant and stress-free.
Personalized Travel Excellence: The Limousine Advantage At JFK Airport
With our limousine service, we pride ourselves on providing a personalized travel experience to our discerning clients traveling through JFK Airport. Every traveler is unique, so we tailor our services to your needs. Additionally, with our limousine service, you are not just a passenger but a valuable guest.
Our professional chauffeurs are committed to making your trip an exceptional experience, providing you with support, comfort, and an unmatched level of service. Choose our limousine service for a personalized airport experience that meets your preferences and exceeds your expectations.
GTS Transportation Strives For Perfection:
Our pursuit of excellence is constant. We pride ourselves on providing the highest level of service, and our history of satisfied customers speaks for itself. When you choose our limousine service, you choose a team to ensure your trip is as smooth and pleasant as possible.

In summary, getting around JFK Airport can be a breeze when you choose our limousine service. We value your comfort, convenience, and safety and ensure your trip starts and ends with a bang. Say goodbye to the stress and uncertainty associated with other transportation options and improve the quality of your trip with us. Furthermore, book your limousine today and experience the difference of effortless travel with our limousine service.
So, who would like to miss out on such benefits? Book us now
Check our reviews on Google Map or contact us via email or call.
Frequently Asked Questions about Our Limousine Service for Navigating JFK Airport
1. Why should I choose a limousine service over other transportation options at JFK Airport?
Our limousine service provides unparalleled comfort, convenience, and a personalized travel experience. Unlike crowded taxis or public transportation, our service offers spacious and luxurious vehicles, seamless airport pickup, and a flexible schedule tailored to your needs.
2. How does the airport pickup service work?
Our airport pickup service is designed to make your arrival at JFK Airport stress-free. Our chauffeur will be waiting for you at the designated meeting point, ready to aid you with your luggage and guide you to your limousine. You won't have to worry about navigating the airport or finding transportation.
3. Is the limousine service available around the clock?
Yes, Our Limousine Service operates 24/7 to accommodate your travel schedule. Whether you're arriving late at night or during peak hours, we'll be there to provide you with reliable transportation.