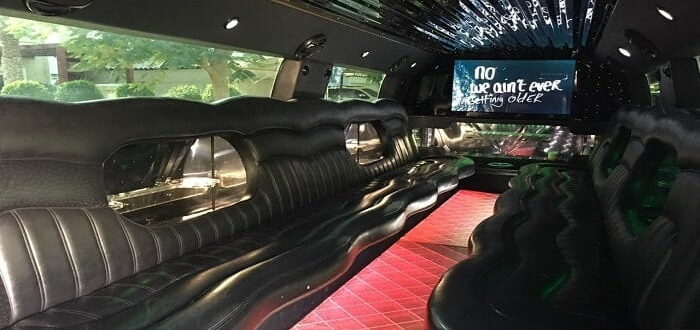 Here is Why On Prom Night, Limousines Are Popular To Hire For Prom Limo in NYC
Looking for a long island prom limo or a wedding limo? Get a long island prom limo and limo for weddings in New York City. 📞 (800) 439-0487
Prom without arriving in style! is it a dream? no, it's not. Many teens feel that a New York prom limo ride takes their prom night to the next level because it is more elegant and fun. Everyone will be dressed in stunning gowns and suites and an exclusive limousine adds another layer of elegance and prestige to the experience. Also, booking a chauffeur is safer than letting an already nervous teenager drive. So what makes GTS Transportation Long Island prom limo a must for your prom? We will be happy to explain. Read on to find out why you should hire a limo for your prom.
You Get Access To The Best Services and Refreshments
Finally, you will feel great knowing that you are in the care of professionals who will serve you with care and make it an unforgettable night. Check out our website to see what refreshments you can request. This can keep you energized throughout the night. Also, you will love the fact that you are in good hands.
Affordable Solution For Your Party
Renting a limousine doesn't have to cost an arm and a leg because the bill will be split between friends. Standard limousines can hold up to eight passengers, while super-stretch ones can accommodate crowds of people. Plus, you are not just paying for a glamorous-looking vehicle, you are also paying for a professional driver who is there to pick up your teens and drop them off safely at their destination.
Besides Style, Chauffeured Limo is Also About Safety & Comfort
When you choose a reliable limousine service, you can be sure that only competent, experienced, and well-trained drivers will be behind the wheel. Balls are often described as full of unbridled joy. Having a driver ensures that you don't have to worry about navigating the streets or finding a parking space. Instead, you can relax and spend the evening with your friends. Reliable service to transport their children to and from the dance will give parents a sense of security.
The School Party Does Not Have To End When The Prom Does
What better way to end the evening than to carry on the celebration in a party bus or limousine? One of the best memories you will ever have is of creating that magical moment when you and your best friends were driving around your hometown in fancy clothing and blaring your favorite music. Another valuable advantage is that the chauffeur can securely transport everyone home after the prom and the "after-party."
Get Ready for One of The Best Nights of Your Life!
Limousines express elegance, sophistication, and luxury. You will undoubtedly start the night off on the right foot. They treat you like royalty when you ride in a limousine. In addition, there is a lot of equipment inside the limousine to make the journey as comfortable as possible.
Want to feel like a rock star? For the best prom limo service, count on GTS Transportation Limo NYC.
Check our reviews on Google or contact us via email or call.