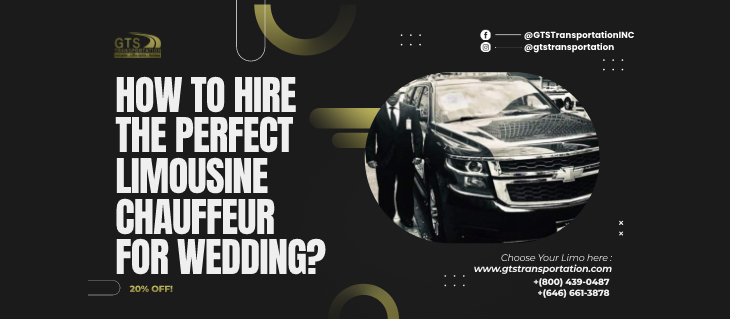 Occasions When To Hire A Limousine Service in New York City, USA?
Looking for a wedding or airport limousine service NYC? Hire us for economical Limousine service New York City, USA. 📞 (800) 439-0487
A limousine can help make your wedding day run smoothly and stylishly or provide transportation to the airport in style when you're heading out of town. Hiring a limousine service New York City can be an excellent idea on many occasions. And, now you want to know which of those occasions are the best ones to hire so you know what to plan. Let's take a look at some of the most important ones below!
For An Anniversary Celebration
Your anniversary is one of the most memorable occasions you can ever celebrate with your significant other. As such, it's worth celebrating in style and for this occasion, limousine service New York City is more than ideal. It allows you to enjoy all the work that goes into making an event memorable without worrying about getting from point A to point B.
For An Airport
New York City is one of the most well-connected airports in the world. One of the easiest and most convenient ways to get around while at an airport is by taking a limousine service. You will be picked up curbside and driven to your destination in style. Some occasions when you may need to hire an airport limousine service near me are if you're travelling with children or someone who has difficulty walking long distances.
For A Girls' Or Boys' Night Out
Going out on the town with your friends is about getting dressed up and having a great time. You can hire a limousine service to give you and your crew a ride from one place to another. You have to ask them for their services when you're ready to go out. And, they'll take care of everything for you. There's no need for public transportation or taxis once you arrive at your destination; hop into the car and enjoy the ride.
For A Graduation Party
If you are hosting a graduation party for your son or daughter and need a limousine service New York City to complete your celebration, look no further. Our company's luxury vehicle fleet will have all your guests arriving at the event in style. The variety of cars we offer will provide you with ample opportunity to find the perfect vehicle for your event.
For A Wedding Day
If you're getting married and want to arrive in style without the hassle of securing a limo. Then we have the perfect service for you. We offer a wedding limousine service NYC that will take care of every detail from start to finish. We provide our customers with an arrival experience to make them feel like royalty.
Hire A Limousine Service With GTS
Whether you are looking for a private wedding limousine service NYC or want to hire an airport limousine service near me. GTS is here to meet all your transportation needs. The team at GTS has years of experience providing the best customer service and ensuring that your limo experience is one you will never forget. We have many different models of limos available to accommodate any size party and budget.
So, who would like to miss out on such benefits? Book us now
Check our reviews on Google or contact us via email or call.